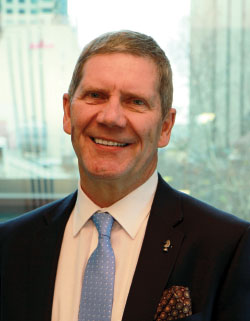 We have achieved a great deal in 2018-19, collecting $19.1 billion in revenue for the benefit of all Victorians.
We also distributed $273.4 million, including $186 million in First Home Owner Grants. Land transfer duty concession savings of $605.6 million also helped more Victorians move into their first home and over the past five years, these savings have amounted to more than $1.7 billion.
This year, we issued more than 481,000 land tax assessments, collecting $3.5 billion revenue. We also implemented the commercial passenger vehicle service levy and point of consumption wagering and betting tax, both of which required extensive work, including building online registration and payment platforms.
In such a busy and complex tax technical environment it is essential to maintain a strong focus on high quality customer services. In our most recent customer satisfaction survey in September 2019, 96% of our customers were satisfied with how we assisted them over the telephone.
As part of this, our digital transformation team also continues its work in creating and evolving our systems so that people can do more online, as easily as possible and at times convenient to them.
A major project has been upgrading our Duties Online system and supporting the conveyancing industry, via extensive education programs, in transitioning to online duty transactions. Close to 100% of all Victorian land transfers are now being settled, including duty paid, electronically. In the process we've significantly reduced red tape, lowered administration costs and improved electronic settlement completion rates.
Given the many changes this year, our work on providing timely advice, education, assistance and information to customers was particularly critical. It's not surprising that our technical experts welcomed a record 6028 people to webinars and nearly 3600 people to face-to-face seminars, while our Customer Contact Centre received nearly 400,000 calls for assistance and managed just over 57,000 email requests.
Our workforce remains one of our greatest strengths. Skilled staff and managers work hard to meet our strategic objectives and I thank them for another year of significant contributions.
In 2019-20, we will continue to focus on creating more efficient services, including launching our new online application My Land Tax, which will enable people to manage their land tax affairs quickly and easily. I am sure it will be another successful year.

Paul Broderick
CEO and Commissioner of State Revenue Victoria